BMO® AIR MILES®† World Elite®* Mastercard®*
| | |
| --- | --- |
| Extended Warranty | 1 year |
| Purchase Protection | 90 days |
| Travel Accident | $500,000 |
| Emergency Medical Term | 15 days |
| Trip Cancellation | $2,500 |
| Trip Interruption | $2,000 |
| Flight Delay | $500 |
| Baggage Delay | $200 |
| Lost or Stolen Baggage | $750 |
| Personal Effects | $750 |
| Hotel Burglary | $750 |
| Rental Car Theft & Damage | Yes |
| Rental Car Accident | $200,000 |
| Rental Car Personal Effects | $1,000 |
Please review your insurance certificate for details, exclusions and limitations of your coverage.
BMO is not responsible for maintaining the content on this site. Please click on the Apply now link for the most up to date information.
Rate Your Wallet and find your perfect match.
BMO Air Miles Mastercard World Elite review
The BMO AIR MILES World Elite Mastercard has the best AIR MILES earn rate of any card out there right now, making it by far the best AIR MILES credit card on the market.
Right off the bat, it rewards you with 3,000 welcome bonus miles - 1,000 after your first purchase, and another 2,000 after spending $3,000 in the first 3 months. That's enough for 1 medium haul flight.
Plus, BMO is waiving the annual fee for the first year, letting you try out the card to see if it works for you.
AIR MILES flight calculator
Where could your 3K miles take you?
This 'Where can I fly' feature by AIR MILES lets you see exactly where your 3,000 welcome MILES can fly you.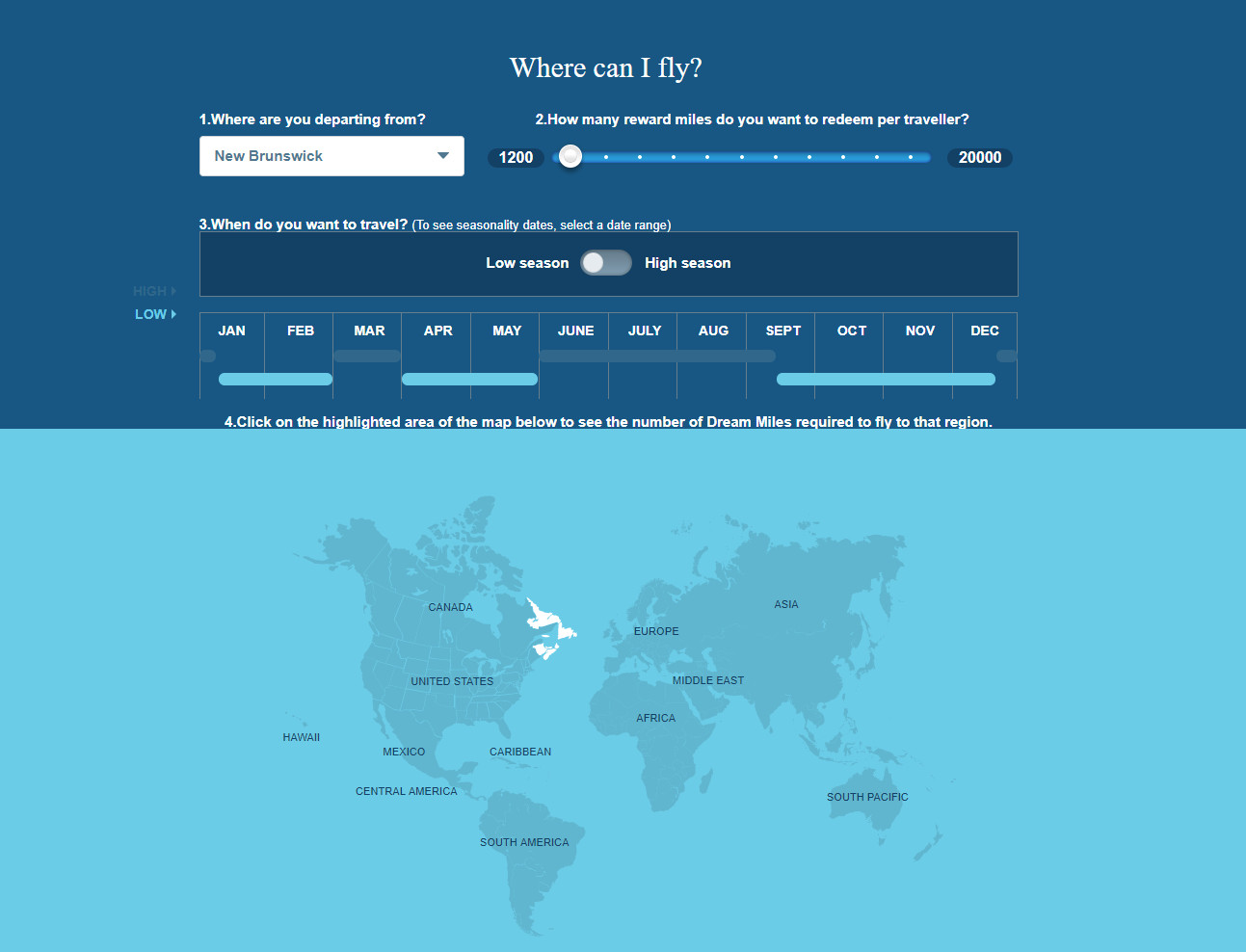 For example, with 3,000 MILES you can go from:
Toronto to Orlando, or
Calgary to Las Vegas.
BMO AIR MILES Mastercard rewards
With every purchase you make, you'll earn 1 mile for every $10 spent when most other cards offer either 1 mile per $20 spent or 1 mile per $15 spent. This is the only card that offers a rate this good on every single purchase.
Not only do you earn AIR MILES with every purchase, but this card will give you a 15% discount on AIR MILES flights within North America. If you're planning a big trip using AIR MILES, then the 15% discount alone can make applying for this card worthwhile.
World Elite Mastercard perks
The BMO AIR MILES World Elite Mastercard also offers perks, like:
Mastercard Airport Experiences Provided by LoungeKey,
2 complimentary lounge passes, and
24/7 Concierge.
Keep in mind, there is a $120 annual fee attached to this card, but that's reasonable for the combination of rewards and perks this card offers.
BMO travel insurance
If all that isn't enough, then this card gives you the best insurance package of any AIR MILES credit card out there.
If insurance is a priority of yours, this card comes with 14 out of 16 possible types of insurance including: Trip Cancellation and Trip Interruption, 15 days of Emergency Medical, Personal Effects insurance...and that's just the tip of the iceberg.
When this card isn't for you
Can't stomach the $120 annual fee?
The minimum income requirement is too high?
Check out the BMO AIR MILES World Mastercard for a slightly lower annual fee.
Or, if you want a $0 annual fee, then there's the .
What are your thoughts?
◊ The creditcardGenius algorithm calculates an estimated dollar value for all rewards and bonuses by using a typical point value a person can realistically achieve by redeeming their rewards in a reasonably optimized way. The "Welcome Bonus" is the dollar value obtained by combining all one-time bonuses available to new cardholders within the first year. To qualify for the full bonus you may need to make purchases, meet minimum spending requirements, or complete special actions. Terms and conditions apply.
* Conditions apply.