American Express Essential™ Credit Card
Card Details
Annual Fee

$0

Extra Card Fee

$0

Card Type

Credit
Purchase

8.99%

Cash Advance

8.99%

Balance Transfer

8.99%
Balance Transfer

1.99%

Transfer Term

6 months
Personal Income

N/A

Household Income

N/A

Canadian resident who has reached the provincial age of majority.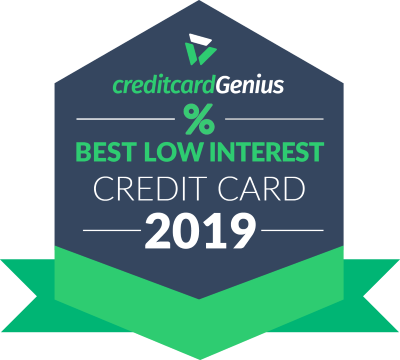 Enjoy a permanently low interest rate of 8.99% on all your purchases.
The same 8.99% rate applies to cash advances and balance transfers.
Optional 1.99% balance transfer rate for the first 6 months.
Access to special offers and events through American Express Invites.
Travel and shop with confidence because of included insurance.
No annual fee.
American Express is not responsible for maintaining or monitoring the accuracy of information on this website. For full details and current product information click the Apply Now button.
* Conditions apply.
| | |
| --- | --- |
| Extended Warranty | 1 year |
| Purchase Protection | 90 days |
| Travel Accident | $100,000 |
Please review your insurance certificate for details, exclusions and limitations of your coverage.
Rate Your Wallet and find your perfect match.
Our Review
Getting on top of credit card debt is difficult, but hopefully, with cards like the American Express Essential, it can be a little easier.
You max your savings with a 8.99% interest rate, the lowest permanent no-fee rate on the market that doesn't depend on your credit score. You either qualify or you don't - no bait and switch with low teaser rates here. That means you can start paying down your balance faster.
Also, that low 8.99% is on everything: purchases, cash advances, and balance transfers. And it's more than 10% lower than most cards (the typical interest rate for a credit card is 19.99%).
Speaking of balance transfers, the American Express Essential card also offers a introductory rate of 1.99% on balance transfers for the first 6 months. Even more interest saving potential.
There is no annual fee for this card, but that doesn't keep American Express from giving you access to different perks and benefits, like American Express Invites and access to the hottest events, just for being a cardholder.
Here's more: Amex also gives you 3 different types of insurances, covering your purchases with extended warranty and purchase protection as well as giving you $100,000 of travel accident insurance - not bad for a no fee low interest card.
Because this card is an American Express, it is worth noting that it's not accepted everywhere. But that's easy to fix if you pair it with a no fee Mastercard or Visa.
What are your thoughts?
◊ The creditcardGenius algorithm calculates an estimated dollar value for all rewards and bonuses by using a typical point value a person can realistically achieve by redeeming their rewards in a reasonably optimized way. The "Welcome Bonus" is the dollar value obtained by combining of all one-time bonuses available to new cardholders within the first year. To qualify for the full bonus you may need to make purchases, meet minimum spending requirements, or complete special actions. Terms and conditions apply.
* Conditions apply.